There are a lot of ways in which you can boost your SEO value. The fact is that your content SEO strategy can be more efficient and more productive when you have the right tools at your disposal. This article is going to introduce you to seven free tools that can make a huge difference to how well you run your SEO campaign.
Remember that SEO and content marketing are connecting, so anything that improves your content marketing campaign will also improve your SEO campaign.
1. Keywordtool.io
To find out which keywords users are using to find you, this tool is for you. It will help you to understand what people are looking for, and therefore what content you should write.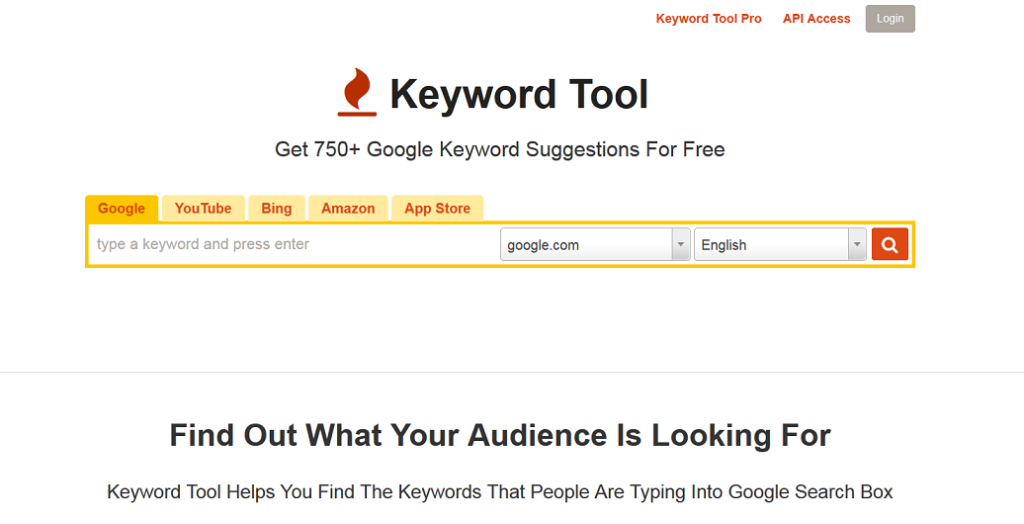 This may sound like something revolutionary, but using Google's Autocomplete is a necessary workaround. Google used to provide all the tools needed to find this information in Google Analytics, but they removed this feature some years ago.
2. InboundWriter
InboundWriter is a content marketing tool that will make writing ineffective content a thing of the past. It will help banish the issues of poor ROI.
Despite its position as an SEO tool, there's so much more than traditional SEO features. It acts as a useful tool for generating new ideas, and it even comes as a WordPress plugin, allowing you to completely integrate it with your website.
3. QuickSprout
QuickSprout is a tool that targets both SEO and the speed of your website. However, it does come with some features that will allow you to improve your content marketing efforts.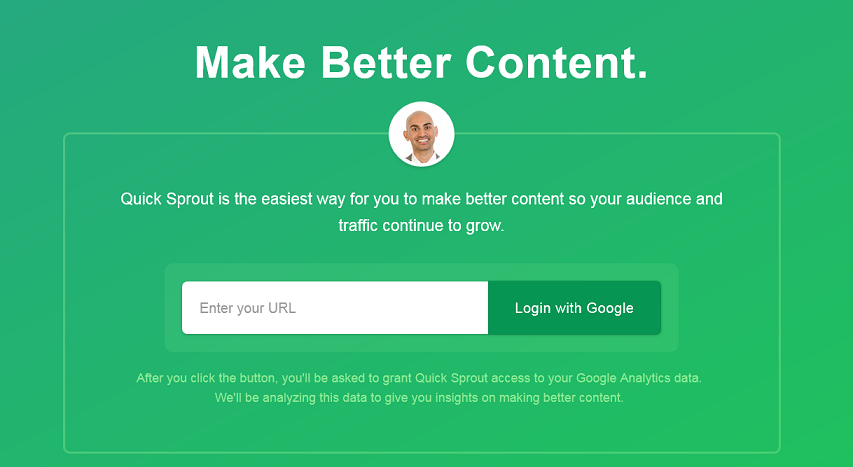 To use it, type in the name of your competitor and use the Social Media Analysis feature. This will tell you which content has been most successful for your competitors. You can use this information to inform your own campaign.
4. Google Keyword Planner
PPC advertisers are in love with the Google Keyword Planner. Content marketers can also use it to boost their SEO campaigns.
There are multiple ways in which you can use this. To begin with, you can get numbers for the search volume of various keywords. You can then use it to search for brand new keywords. Finally, you can get new keyword and content ideas through making new keyword combinations.
In short, this is a tool that can tell you more than which keywords to use.
5. Content Explorer by Ahrefs
Content Explorer by Ahrefs will help to find out which content has been shared the most on practically any topic. This is going to help you drill down into different niches. Not only will you be able to find out which titles are most popular, but you'll be able to go down into sub-niches to get a better idea as to the content that's performing best.
This will aid you in tackling the age old problem of trying to create fresh content that nobody has read before. What content marketers all know is that they have to stick to the trends.
6. Squirrly
Content marketers must create content for both search engines and humans. This WordPress plugin lets you do keyword research on your WordPress site. With a range of tools available, you can discover the most relevant keywords for your content. Now you can write content then deal with the technical side of SEO.
7. Google Trends
Google Trends will allow you to instantly find out how many people are searching for a specific keyword. You won't just find out how popular a keyword is but where in the world that keyword is popular. Now you can make sure you're hitting the right target market.
Any tools I missed? Any of the above you already use? Would love to hear about them in the comments.