Many people would dream of having such a historic career. At the age of seventeen, Tracy Beasley was living it. That was when he won the National Golden Gloves Light Heavyweight Championship and was on his way to becoming a boxing legend in his time. Born in Houston, Texas, Beasley also represented the United States in an Amateur Athletic Union Boxing Tour in Europe as a member of the United States Marines. This was all before turning professional on his way to winning the IBF Light Heavyweight Championship and finishing his career with 26 wins (19 by knockout) and 0 losses. But boxing is not what Beasley would want to be remembered by.
"Boxing was something that I was good at an enjoyed while it lasted," said Beasley who still lives in Texas. "I had fun with it and I still enjoy it while teaching it to the younger generation." Beasley remains in the boxing arena as a trainer and also received the Trainer of the Year Award in Houston, Texas. It is not only his willingness to help those in the ring that has made the man behind Beasley.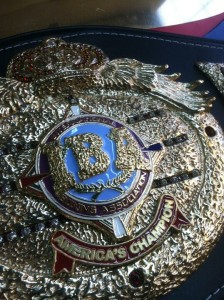 What many people do not know about Beasley is that although he had a great boxing career, he also had a decorated military career. He joined the United States Marine Corp right out of high school. He trained at the Marine Corps Recruit Depot in San Diego before his numerous deployments. He was promoted several times through the rank of Gunnery Sergeant and also did a tour during the Gulf War in 1991. He was highly decorated and received many awards including the Legion of Merit, the Bronze Star Medal with Combat V and Gold Star, a Meritorious Service Medal with Gold Star, and a Combat Action Ribbon among others.
"It was an honor to serve my country," Beasley recalls. "It taught me a lot about life and about the world. I am a better man today because of it and hope that I am able to pass down the things that I have learned along the way." Beasley has never stopped gaining knowledge or life experience and enrolled in college while still active in the military. Among his degrees are a Bachelor of Arts in Criminology, a Masters of Art and a Masters of Education. So how does this all come together?
Today, Beasley is the owner of two businesses that are helping those in various locations of Texas and surrounding states. In 2004, Beasley founded Petra Educational Services & Development which is a company that provides consulting services to educational intuitions. The goal of the company is to help the educational institutions develop the programs needed to meet the educational needs of the kids in the district. Basically, he trains educators to teach students the skills they need to achieve a high mark on test scores. The company has been beneficial to both educators and students.
"It was during my time as the administrator of the Zenith Program that led me to think about helping educational institutions," Beasley added. "There were many troubled youth in the system that I thought could have been helped earlier on. It was then that I decided to start Petra as a way to help them prior to getting into the system." Beasley's company has helped institutions in 6 states achieve higher test scores from their students.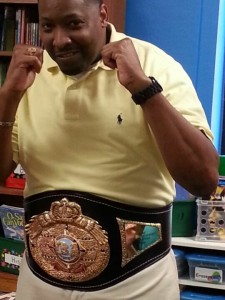 Beasley hasn't stopped there. A year after starting Petra, he decided that the disabled, elderly, and economically challenged patients in the Houston area were not getting the transportation that they needed. "It is kind of sad," Beasley added. "I would see people who would miss important medical appointments simply because they could not afford public transportation or had no other way to get to an appointment. That is not how people should live. If people need medical treatment, then those with the ability need to help." This sparked the birth of LMC Medical Transportation, a company that provides transportation for such people. Beasley founded the company in 2005 and incorporated in 2010. In addition to offering transportation for patients, he also provides instructional courses on travel training to various health care facilities. The company now operates in the Beaumont, Houston, Dallas-Fort Worth, and San Antonio areas.
While speaking with Beasley, you can tell that he is a humble man. "I am just blessed to be in the situation that I am." Actually, the state of Texas is blessed for him being there. After a great career in both the sport world and military, you would think that a man such as Beasley would feel owed. Quite the opposite. He continues to give back to the community where he is from, and those receiving the benefits are better for it.