Proven Cost Saving Strategies For Small Businesses
Every penny counts when you are small business struggling to survive in an uncertain economy. Fortunately, there are always ways you can reduce your small businesses expenses without affecting quality.
These are some proven cost saving strategies for small businesses:
Be a Savvy Consumer
The internet and search engines like Google have made it incredibly simple to comparison shop for products and services online. Enter the name or description of the item you are considering purchasing and you will receive a list of potential vendors. You can compare features, prices, warranties, testimonials, etc., and anything else you need to know to make a good decision. One of the best cost saving strategies is ensuring you are getting the best deal possible on the things you buy most often.
Outsource or Hire Freelancers
If you need help managing your business, but you can't afford to hire someone on full-time, then consider hiring a freelancer. There are websites dedicated to connecting small business owners with talented home-based resources on an as needed basis. This way you can outsource aspects of your business to an experienced professional without paying them a full salary and benefits.
Don't be Afraid to Negotiate
Today's business world is highly competitive and if one supplier can't meet your price, another supplier will. If someone offers you their "best" possible price, counter it with something lower. You can always offer a longer commitment in exchange for a reduced price to help convince your clients that they still want your business even at the reduced rate.
Take Advantage of Social Media Marketing    
You don't need to spend thousands or sometimes millions on national and international advertising campaigns to extend your reach globally. Having an effective social profile on Facebook, Twitter, Pinterest, and LinkedIn could connect you with new customers from anywhere in the world at a fraction of the cost of traditional advertising methods.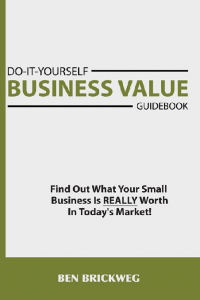 Take Advantage of Free Online Software Programs
The internet is full of free offers, free trials, and even free software programs. Take for example, a free online billing app. This software application will allow you to quickly create and email an invoice from anywhere that has internet access. Most even track all of your finances for you, so you can receive free financial reports at the click of your mouse. Rather than purchasing an accounting software program that is restricted to one desktop computer, you can use a free app that can be used from anywhere.
Barter Services When Possible
If you are a copywriter, offer free ad copy services to your website developer. If you are a lawyer, offer free legal services in exchange for financial help from your accountant. Anytime you can interchange two equally valuable services for one another will reduce your costs. Professional services can be expensive, so if you can offer yours in exchange for theirs, both parties will benefit from it.
[author] [author_image timthumb='on'][/author_image] [author_info]The article is posted by Gerwyn Wallto. You can find other related articles here.[/author_info] [/author]