If you are attempting to buy anything big – a home, car or furniture – it is critical that you understand the importance of a credit score and history. These rating systems determine a person's credit worthiness. In the past, individuals relied on their personal relationships with retailers to get a line of credit. Farmers would go to a store owned by someone they knew to get feed and other supplies, for example. The advent of credit bureaus has changed the way merchants lend money. Today, there are three agencies that define a person's credit health.
Equifax
Equifax has been in the retail credit business since 1899. When you consider the communication challenges of that era – it's an impressive fact. At that time, they operated under the name Retail Credit Company. By the 1960s, Retail Credit Company was the top name in the credit bureau industry. One reason for their popularity was the company's examination went beyond credit. They reported to insurance companies on the morals, health and lifestyle of applicants, as well.
After being forced by the Fair Credit Reporting Act in 1970 to change their investigative practice, the Retail Credit Company began a campaign to improve their image including a name change to Equifax.
Over the years, Equifax has continued to grow. The company now operates in both consumer and commercial credit arenas. In 2010, they expanded further into identity verification, and a year later, business intelligence. The history has not been perfect. They still face the occasional challenge by the Federal Trade Commission but retain their ranking as one of the big three credit bureaus internationally.
TransUnion, LLC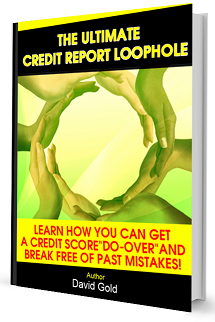 TransUnion got its start as holding group for the Union Tank Car Company in the 1960s. Later that decade, the business expanded into credit reporting when it acquired the Credit Bureau of Cook County.
TransUnion has been a pioneer in merging technology with credit information. By the 1970s, they introduced an automated tape-to-disc transfer system that replaced manual accounts receivable data. This cut back on the time it took to update customer files. Throughout the 1970s and 1980s, TransUnion continued to invest in current technology to grow in the industry. It was this early vision of an online information system that propelled them to the top. Today, TransUnion has operations in 32 countries, and provides services for consumers, small businesses, and large corporations.
Experian
Experian is new to the game in comparison to the other two agencies. This company was founded in 1996 when conglomerate GUS, plc merged TRW information Systems & Services with CCN Group. AT the time, TRW was already one of the largest credit bureaus in the United States.
Since inception, Experian has been broadening its horizons in the credit industry. Part of the growth process was taking their business interests outside of the US borders. The company expanded initially to Latin America and, eventually moved into Asia and Eastern Europe, as well.
The second part of their campaign involved broadening their service portfolio. Experian moved beyond just financial platforms. In 2002, the business acquired ConsumerInfo.com to help build a more interactive program that included credited monitoring. This move was significant as identity theft became more common. The company allowed consumers to take a personal role in managing their own credit health. This new way of doing business brought the company some legal fallout, however. The Federal Trade Commission charged them with false advertising over their "Free Credit Report" campaign. The marketing ads failed to disclose an automatic fee for enrollment in their credit-monitoring service.
The Experian of today includes an educational program for public school kids that instructs on the basics of responsible money management.
Credit worthiness is a critical test for any person looking to buy a house or car. It is a factor is interest rates on loans too. Even some employers look at credit history when considering job candidates. The Big 3 credit bureaus are at the heart of determining your future in the world, so getting to know them puts tools in your credit management toolbox.
[author] [author_image timthumb='on'][/author_image] [author_info]This article was contributed by Chase Sagum. Chase writes about credit repair and personal finance issues/opportunities.[/author_info] [/author]